St. Stephens Lutheran School Alumni
Celebrating over 70 years of providing Christian Education to our community, the SSLS Alumni Connections page wants to reconnect with Alumni, Friends, and Family.  The goal is to keep you connected with other alumni and friends of the school, keep you informed about the school, and offer opportunities to participate in the heart of our school ministry, as well as ways to raise funds for the future that God has in mind for the school and its mission.
We need your help.  Please provide us with your current information so we can stay in touch and offer you a means to keep others informed of major events in your life.  We are collecting info from:
SSLS graduates
Parents of SSLS graduates
Former students
Former staff members
Friends of the school
St. Stephens Lutheran Church members
After graduating from SSLS in 1998, I attended St. Stephens High School, N.C State University, then on to Campbell University School of Pharmacy where I earned my Doctor of Pharmacy degree in 2011. I currently work for Walgreens in Raleigh as a community pharmacist. I have been married to my lovely wife Lauren for almost 7 years.  We met in Raleigh shortly before I began pharmacy school. We like to travel, go to concerts and festivals, play golf, go camping, and spend time with our pets (two cats and a leopard gecko). During my spare time I play lead 5-string banjo for my local bluegrass band, the Oak City String Band.
I have two distinct, fond memories of my time at SSLS, both of which include former principal Jon Guelzow. In October 1998, I had emergency surgery after my appendix ruptured.  I was eager to get back to school, but my first day back didn't last long.  I remember walking down the hallway late that morning feeling lightheaded and dizzy. Principal Guelzow happened to be nearby, and literally caught me in his arms as I was about to fall to the floor. He quickly took me to his office to lie down while he called my parents.
The other memory is when Principal Guelzow was our substitute teacher one afternoon in Mrs. Beverly Lenoir's 8th grade social studies class. What sticks out in my mind most was his anecdotal teaching style.  He was very engaging and enthusiastic, using his famous catchy segues such as "Meanwhile, back at the ranch..." He wanted us to be sure to tell our teacher upon her return, "Gee, Mrs. Lenoir, Mr. G sure is a great teacher. He should sub for you more often!" My point with these stories is to emphasize what a good man Jon Guelzow is and how lucky this school is to have had him serve as Principal.
My siblings, Kyle Grant and Emily Cain also graduated from SSLS. Seventh-grader Bradley Cain is my bonus brother.
Dr. Erich Cain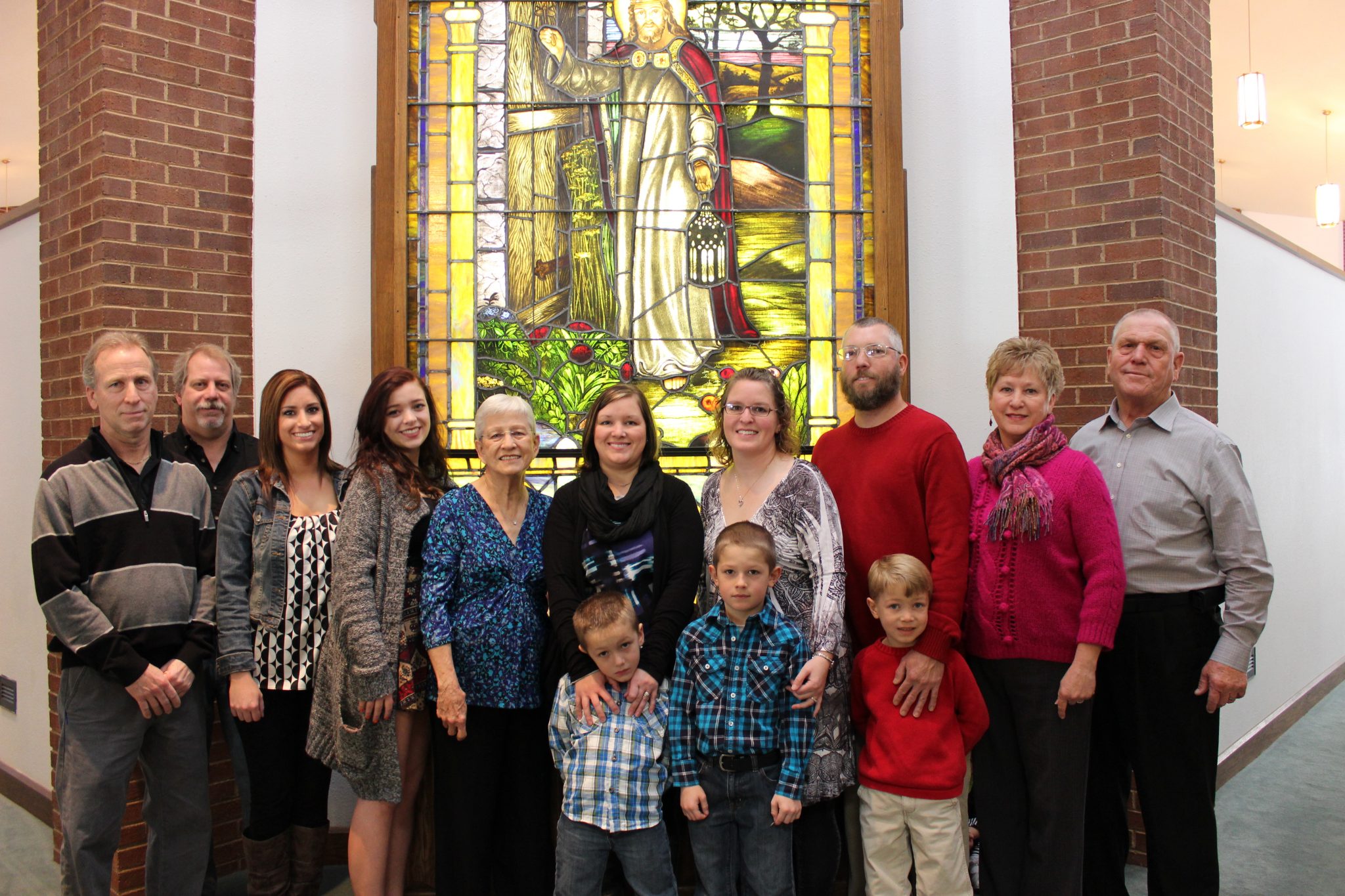 St. Stephens Lutheran School was founded in 1943. Elaine Fry Kent started school here in 1944, the second year the school was in operation. At that time, our school was called St. Stephens Lutheran Day School. She was in the 5th grade and continued through the 9th grade. She studied God's Word daily, memorizing Bible verses that the Pastor taught daily.
Her parents wanted her to have a Christian education.  St. Stephens parents did not pay tuition; there was no cost to parents, except for the financial support they provided through their weekly contributions.
Dr. Walter A. Maier was the speaker for the International Lutheran Hour Lutheran Hour program was aired from the Center Theater in Hickory and Elaine's Children's Choir provided the music for this broadcast.
In those days, practically every child in the congregation, of school age, attended SSLS. Every Sunday, the School Choir sang for the worship service – robed. There was no gymnasium; we played basketball on the "blacktop" outdoors.
When SSLS students entered 10th grade at St. Stephens High, we were ahead in our studies because of the education we had received at SSLS.
Elaine " will always remember the friends I had SSLS because they will always be SPECIAL."
Elaine Fry Kent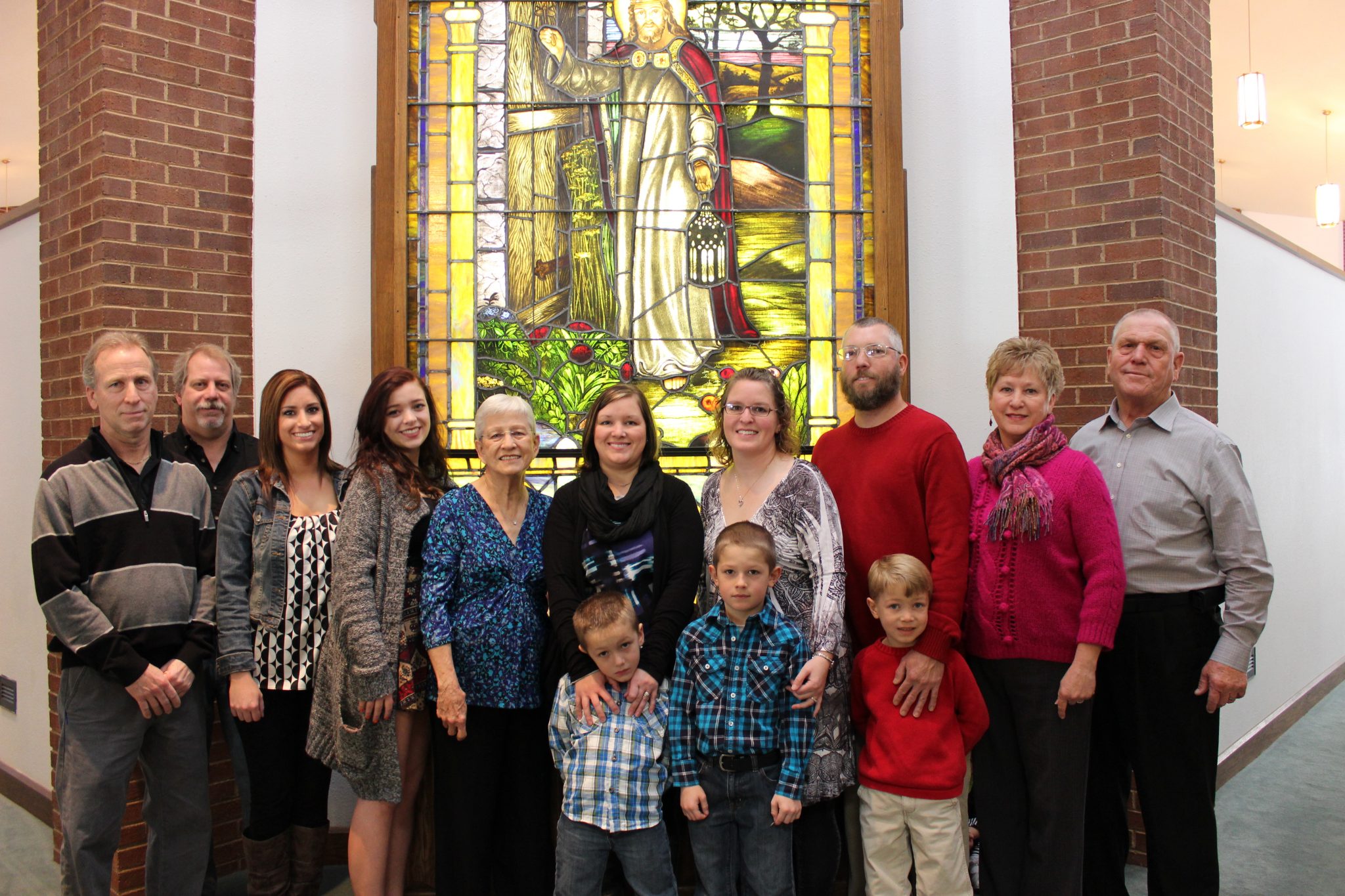 "God blessed me with grandparents and parents who knew that God is the center of our lives.  Not only did we get a Christian education, but a quality education.  Many life long friends were made at SSLS including my wonderful husband which I have been with since the 7th grade.  We have been blessed with 3 wonderful children and 6 grandchildren so far …?! Our hope and prayer for them is that they can have the same opportunity we had and more at SSLS.  Their hearts and lives centered around God and the many blessings will flow to them also."
Vickie Clontz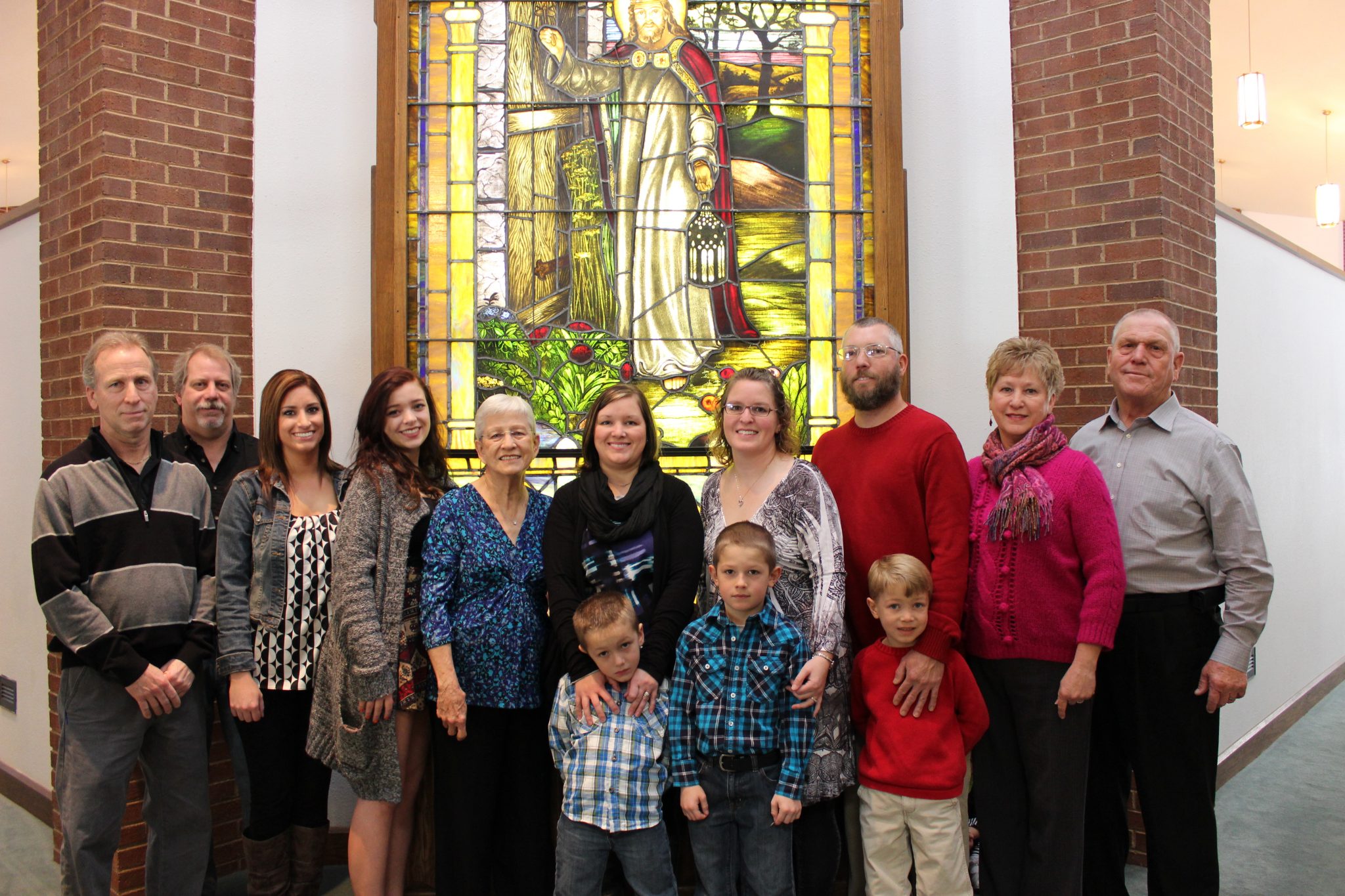 My time at SSLS began in kindergarten in 1981, and continued through the 8th grade.
I grew up with God in my everyday life, taught in Religion class and everyday life experiences that the teachers and staff could be open with their faith and how God gives and forgives us all every day.
It was important that I attended SSLS because generations of my family were all members of the church and they had gone to school here.  Also, they knew the benefits of having a quality Christian education, and they wanted to ensure that God was part of my every day school life.  I realize now, that I could have gone to public school free of charge, but my family felt that it was well worth the sacrifice.
God always provides.
When I started school at SSLS, we were in the "old building", the new "current" school building was built during my 1st & 2nd grade years.  I was the first 3rd grade class in the new school building.  The current church sanctuary was started my 8th grade year. I was able to benefit from the years of dedicated church members and families in this new excellent facility.
Scott Clontz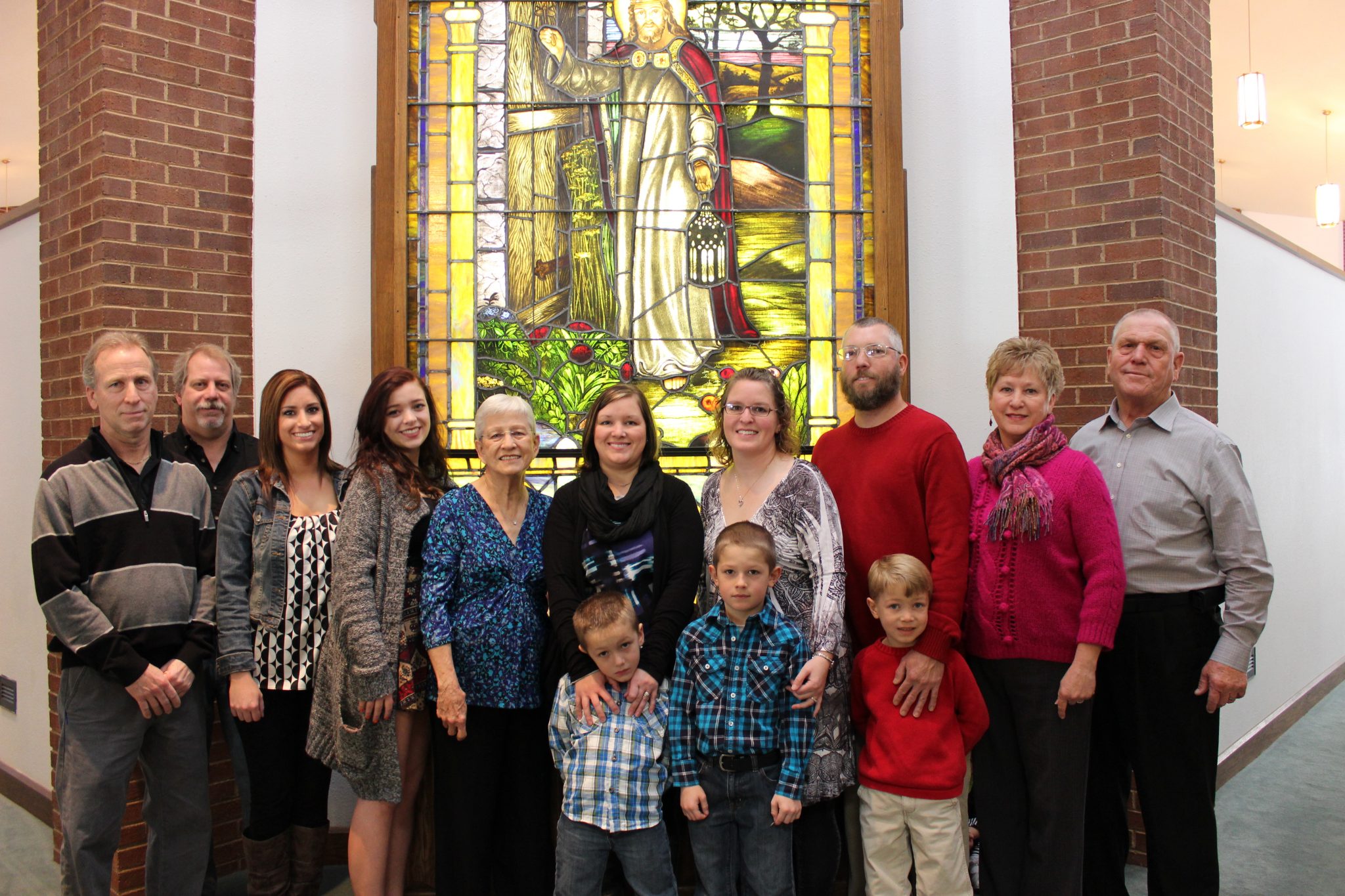 Evan started his education at SSLS in the preschool program.  He is currently in kindergarten.

It is important to his parents that he learns in a Christian environment and has the opportunity to have a Bible lesson taught every week.

Evan's family has gone to school here for the past 4 generations and have seen the benefits and the influences that SSLS provides.  We have chosen to make the financial sacrifice because we know the benefits that Christian environment and education can make and it is very important to us, that our children have this foundation to build the rest of their lives on.

The best part for Evan is making very special friends that will last forever.
Evan Clontz